THE SLEEP-MAT
The world's first optical fiber based,
non-invasive vital signs detector for infants
Learn More
Did you know?
A baby that sleeps well,
grows well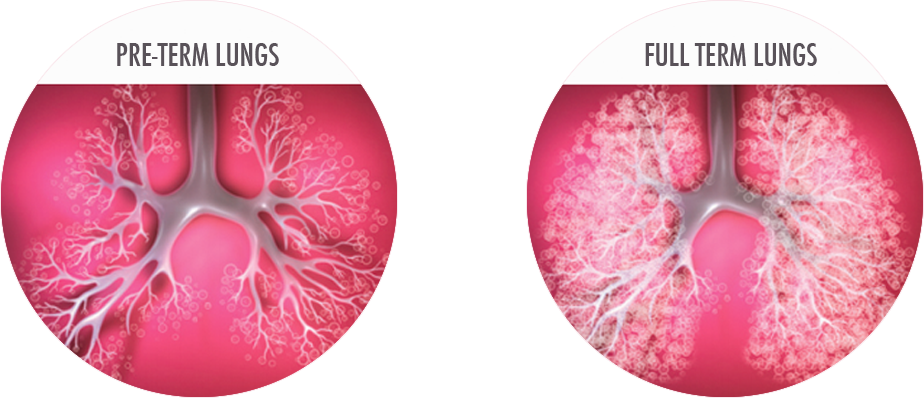 The first few months of a newborn's life are largely spent asleep. In fact, a baby spends about 16 hours a day sleeping, as quality sleep is pivotal to ensure healthy growth and development. It is important for parents and caregivers to be able to monitor the wellness of the baby, by being aware of his or her breathing rate and sleep quality. The Sleep-Mat, coupled with smart technology is able to revolutionise the way families care for preemies and newborns during this critical period by giving them a peace of mind while their baby is asleep.
The Sleep-Mat
A revolutionary game changer to protect and save lives at its infancy.
The Sleep-Mat, driven by our patented BreathOpticsTM technology, is OSPICON's flagship product in the fibre-optic vital signs detector category and was nominated for the 2011 Asian Innovation Awards by The Wall Street Journal. Designed to be used by caregivers and parents, The Sleep-Mat detects respiratory rates and ambient temperature. The Sleep-Mat is commercially available as an OEM product from leading international baby care brands.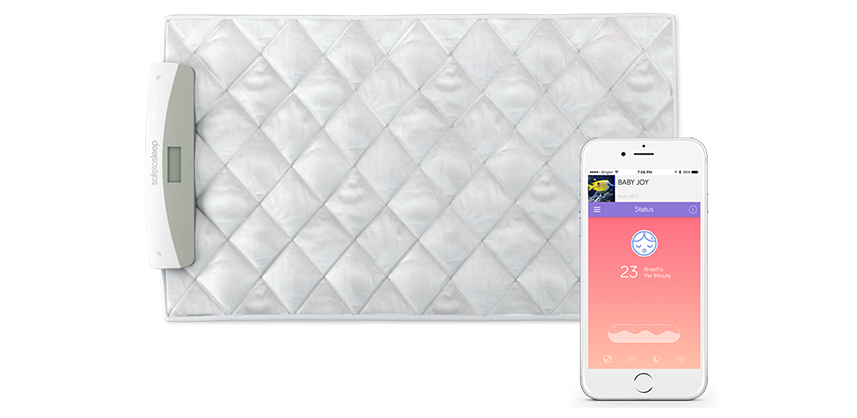 24/7 GUARDIAN
Monitors your baby,
even when sleeping
Unlike prevailing technology, which relies on pressure-sensing pads to sense movements and non-movements, the Sleep-Mat's fibre-optic sensors detect an infant's breath count and capture its breathing pattern. This information is communicated through supporting smart Apps, giving parents real-time situation awareness and alerting them to instances of irregular breathing, offering them an effective and unobtrusive way to observe an infant's health and wellness holistically.
SAFETY CONSCIOUS
Safety tops our list of concerns.
The Sleep-Mat, powered by 4 AA batteries, emits less energy than a torchlight. Independently tested and certified by type testing laboratories around the world, the Sleep-Mat meets international safety standards. It also does not emit any radiation or electromagnetic waves. Additionally, the Sleep-Mat has no wires and cords and posts no risk of strangulation, so parents never have to worry about cords threatening the safety of their babies.
REMOTE MONITORING
Check on your baby,
even when you are out
Caregivers are able to remotely monitor an infant's sleep patterns anytime, anywhere, using the Sleep-Mat mobile App with a Wi-Fi or Bluetooth connection. IPcam support also allows caregivers view a live video feed of the infant while monitoring his or her breath rate. The free Sleep-Mat mobile app is designed to connect to the Sleep-Mat and track the infant's breath rate, movements and ambient temperature on the go.

Available for Apple and Android users.
SLEEP QUALITY LOG
Make sure your baby
is sleeping well and safely
Sleep quality is critical in sustaining a baby's growth. The Sleep-Mat is the first in the world in generating evidence-based baby safety and sleep information. The mat tracks and stores breath events, including every second that the baby is awake or asleep, and analyses the baby's sleep quality based on the data log of the baby's total sleep time.
BREATH EVENT ALARM
Easily keep track of any
changes in breathing pattern
Our BreathScope tracks and shows the breath rate and breath wave of a sleeping baby. In the event of a change in breathing pattern, such as a slowdown or increase in breath count, the breath event alarm immediately sends an alert to parents via the smartphone.
THE SLEEP-MAT
Clinically evaluated,
validated by hospitals
Validated for accuracy by one of Singapore's largest hospitals focused on women and children, the Sleep-Mat was found to be highly accurate and reliable.
Powered by our patented BreathOpticsTM technology, the Sleep-Mat was validated in a six month test bed trial in Singapore's largest hospital for babies and it was found to be highly accurate and reliable in detecting the breath rates of both full term and premature infants when compared with the gold standard of manual breath counting by a trained clinician.
THE SLEEP-MAT
Technology from the future, today
Selected interviews and features on the Sleep-Mat